If you're reading this, you've likely heard of Tom Coyne. One of only a handful of people on the planet with "golf author" as a job description, Tom has carved out a niche traveling the golfing globe and delivering insightful, first-person accounts of his exploits. With four objectively sensational books to his name, including multiple New York Times Bestsellers, a Hollywood feature film screen adaptation and numerous other accolades, Tom is one of the most respected golf writers in the world.
First things first: I can't truly call myself a longtime fan of Tom's. I toyed with a golf obsession throughout high school and college but only fell irrevocably in love with the game around 2012. However, once I began combing through the tangled web of golf-adjacent writers and media personalities, Tom's style and unique points of view stuck out to me. I'm a sucker for a well-told story and fascinated by the colorful people, courses, and destinations Tom visits in his books. I followed his travels through Scotland via social media in 2017, and piled through his books when I received them for Christmas the next year. 
On the morning of December 18th, 2018, Tom posted an article announcing his next book initially titled, "A Course Called Home." Aside from the New England Patriots (sorry), my two passions are golf and writing. So when I heard that Tom was setting out on a journey to play golf in all 50 states, I resolved to somehow beg, borrow, or sneak my way into playing 18 holes with him. 
Frantically, I emailed him expressing my desire to join him for a round near Boston and offered a few suggestions for unheralded courses he might consider visiting.
310 days later, as a biblical storm tore through New England, my longshot email gave birth to a personal dream. This is the story of my quest, as told by my strange and often manic internal dialogue filled with the anticipation, anxiety and admiration any golf bibliophile may experience given the opportunity to play with the legendary, Tom Coyne.
…Flashback to December 2018
[Internal Dialogue Begins]
Tom's at it again, stateside! How do I even contact him? Maybe I'll just shoot him a professional, yet casual, email. Avoid exclamation points, keep your composure. He said he wants to play with local people… should I try to develop a Boston accent?
On Tue, Dec 11, 2018 at 1:13 PM <Robbie Vogel> wrote:

Hi Tom,

My name is Robbie Vogel, and I'm a decidedly amateur golfer and golf writer from Boston…
12 Minutes Later
Man, no response yet, I'm sure he's busy. Probably playing Pine Valley or receiving a Nobel Prize.
3 Hours Later
F*ck, he announced the book on Instagram too. There go my chances. Maybe I should reply to the IG story? Just a very casual note to reinforce that I'm super down-to-earth and can totally show him the Boston golf ropes… [Editors Note: Extreme Thirst Alert]
10 Minutes Later
No read receipt on the DM yet. No email reply either…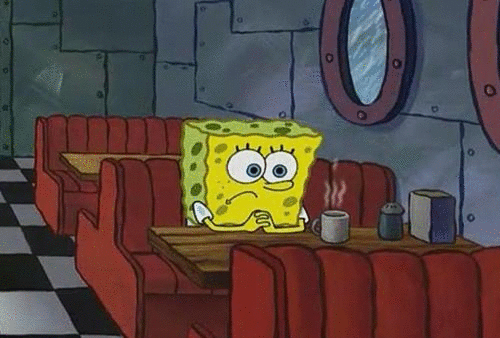 10,289 Minutes Later (Yes, literally) – Tom Replies via Email
[On Tue, Dec 18, 2018 at 4:42 PM <Tom Coyne> wrote:

Hello Robbie,

Thank you for all these fantastic recommendations. We will definitely have to play when I'm in Boston…]
Holy Shit! HE RESPONDED. Stay calm. He's a regular guy just like me, right? Whatever. The fish is on the line Robbie. Don't reel too hard or you'll have the nerdiest, most niche fish story of all time…
[Over the next few months, a tee time magically coalesced for Tom and Robbie at Brae Burn Country Club in Newton, MA]
…Flash-Forward to October 2019
13 Hours Before Tee Time
F***ckkk!! How is this happening? Opportunity of a lifetime and it's going to rain sideways…
**Checks the hourly forecast from multiple sources for the 16th time to find the most favorable prediction**
100% chance of rain up until 5 AM, but then it dips down to 50% by tee time at 8 AM. (Panicking & Rationalizing) That's not too bad! Tom's played in weather that would send a mountain goat inside. I've read the books! I should bring an extra umbrella in case Tom needs to borrow one.
How does this guy sleep knowing where he's going to play each morning? Although at this point he probably doesn't even want to roll out of bed for anything less than Merion…
**Checks weather again**
F*ck, this might not happen. Ok, think positive. What if it does? What do I wear?! Will he care about logos? If I wear the Myopia hat that I bought at a corporate outing, will it impress him? If I don't wear the Myopia hat, I have to wear the Myopia belt, right?
[Editors Note: This is repugnant behavior. Free yourselves from logo addiction.]
My best outerwear is that No Laying Up quarter-zip. If I wear that subtly, maybe he'll ask if I know them and I can say I played with Tron once. That'll show him I'm somewhat plugged into the golf world. Definitely leaving out that I accidentally left my shadow in Tron's line on a birdie putt. Still haven't forgiven myself.
Shit. My go-to shoes are white. I can't wear white shoes on a sopping wet golf course. I'll look like a leaf-ridden, mud-caked fool. The only other option are my clownish Jordan's that are a size too big and make me look like a dopey Keegan Bradley. Oh well, gonna have to double-sock it and hope the shoes don't offend anyone.
I can't show up without a rain jacket. All I have are a high school baseball pullover and that free waterproof shell that came with my Sports Illustrated subscription. FML.
Wait…. maybe I can talk to him about the recent SI layoffs? He's probably got friends there… Nope, stupid idea you moron. Talk to a sportswriter about how sports journalism is dying. I'm sure that'll go over well idiot. (S/O Egg Man)
12 Hours to Tee Time
**Checks weather again**
53 degrees, 35mph wind, but no rain right now. We could really do this! Oh, shit. We might actually do this…
**Scrambles to re-read bookmarked / underlined passages of A Course Called Scotland. Checks notes in phone for talking points**
Gotta spread these out during the round. What should I lead with?? Definitely can't tell the story about how I cried at the end of Paper Tiger until at least the 6th hole…
11 Hours to Tee Time
**Final Weather Check**
100% chance of rain tomorrow. F*CK. (now pouring rain outside). Looks like there might be a small window in the morning though. Should be fine, right? It's a private club. They can probably dry it out quickly.
**Sets alarm. Tries to sleep**
5:45AM – Alarm Rings
**Pokes head out the front door – Pitch dark. Wet leaves violently tumble across the driveway**
Shaping up to be a great day for golf, right? The rain is supposed to stop. 45 degrees isn't that bad. Gonna have to skip the Go-Dry pants and upgrade to fleece though. Golf fashion gets a discount in the fall anyways.
90 Minutes Until Tee Time – Arrives at Brae Burn
**Blacked-out Jeep Wrangler pulls up two spots over**
Oh, sweet Lord. Of COURSE Tom drives a murdered-out Wrangler, he's a New York Times bestselling author – Shit. If I slink really low in my seat he might not notice me in my beat up Nissan Sentra. Maybe he'll like my No Laying Up bumper sticker though? He did just go to Ireland with them. Maybe there's some simmering beef that happened over there I don't know about though…?
**Someone who is clearly not Tom Coyne steps out of the Wrangler**
30 Minutes Until Tee Time – Brae Burn Pro Shop
**Aimlessly wanders around nervously chatting with anyone within earshot. Redhead in waterproofs saunters into the shop**
Gulp. Whoa, he's way taller than I thought. Am I nervous? Why am I not nervous?!
**Introductions and pleasantries**
You're doing it, Robbie!!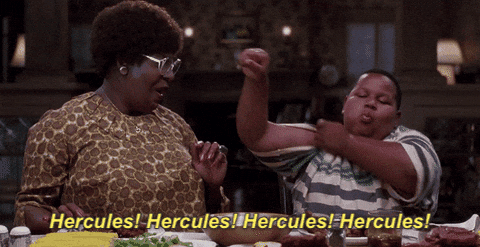 Now on the Tee. Robbie Vogel & Tom Coyne…
(Through a ridiculous confluence of circumstances, our foursome had turned into two. Tom and I will have to venture into the teeth of this 30 mph gale and take on Brae Burn CC by ourselves)
Honestly, this is kind of bullshit. I thought I'd have a few minutes to myself. Time to catch my breath and reflect on the moment. Now I'm expected to not only play without embarrassing myself, but also carry a three-hour conversation with a guy who has accomplished everything I could ever imagine as a golfer and a writer? Great.
He's probably preoccupied summoning his scratch-adjacent mental prowess to navigate an unknown course, or silently wondering if this old-money private club makes it into his personal Top 250.
**Robbie hits a relatively center-cut four iron. Tom chunks a fairway wood 140yds, declares a breakfast ball as Robbie is winding up his lungs to offer one up. Tom chunks it again**
Whoa, should I have put some money on this?
**Tom still makes 5. Robbie bungles it and walks off #1 with a 6**
The clubhouse is right back there. I could just head back now and save us both from my embarrassment.
**Robbie hits another good long iron on #2 and wedges it to 10 feet. Tom gives a thumbs up and inaudible compliment over the whipping wind. Robbie blows the birdie putt 4 feet past and misses the comebacker low.**
I think I can still see the clubhouse from here…
Three Hours Later – 18TH Tee
**Robbie's Mental Recap**
Somehow, I haven't come off like a complete weirdo yet. Mostly kept it in the fairway, had a few looks at birdie, and didn't shank one.
I did tell him about crying at the end of Paper Tiger, but that got a smile and an acknowledgment of gratitude. The revelation that my only two true passions are golf and writing sparked a great discussion on the state of the game these days.
I even touched on the Robert theme running through A Course Called Scotland, and how that relates to my family, to which Tom met with as much grace and elegance as he demonstrated while writing the book. All things considered, this was great success (Borat voice).
[End Internal Dialogue]
In the end, I told Tom that he's on the shortlist of true inspirations in my life, that I aspire to emulate his deft skill in illuminating the hard-to-explain essence of golf, his dedication to the game, his ability to open himself up to anyone with a golf club in their hand or a good heart in their chest, and his abiding love and devotion to his family.
Or at least, that's what I hope I said. The sentiment was there, at least. And over the buffeting wind, I hear his words, echoed a few times for emphasis: "Thank you." It's a phrase I return his way with as much sincerity as possible. Thank you.