With the Pebble Beach Pro-Am behind us, it's time to turn our attention to The Genesis Open at the famed Riviera Country Club. Given the tournament's strong field and Riv's golden age architecture, this event has arguably become the crown jewel of the pre-Masters / PLAYERS schedule. Having a guy named Tiger as the Tournament Host definitely doesn't hurt either.
While the field of big names is nice, the reason this event shines above the rest is because of Riviera itself. Riv is one of the most celebrated courses in America and for good reason. Much has been written about the golf course itself and if you want a detailed guide head over The Fried Egg and check out Andy Johnson's piece (Riviera Country Club: A George Thomas Classic).
Outside of the actual golf course, the country club itself is a fascinating place full of history and teeming with Hollywood A-listers. Below is an "Insider's Guide" to the Riviera, from a complete and total outsider.
Famous Riviera Members
It's no secret that Riviera has a sizable celebrity membership. With that being said, it's not the only game in Tinsel Town. Two other well-known clubs, Bel-Air Country Club and Los Angeles Country Club also hang plenty of A-list names in their locker rooms. Here's who Riviera has been able to lure into their Pacific Palisades paradise.
Tom Brady
Jack Nicholson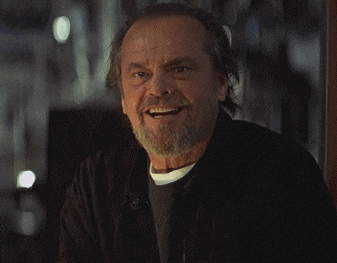 Happy Gilmore (a.k.a. Adam Sandler)
Mark Wahlberg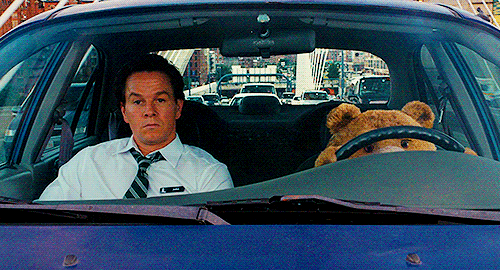 Luke Wilson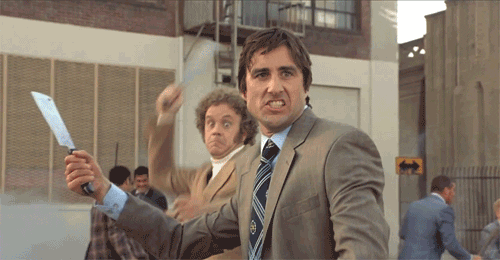 OJ Simpson*
No longer a member, left in 1995, unclear why – Riviera couldn't be reached for comment*
Riviera's Owned by a Japanese Company
A classic American golf course with a deep history in the sport dating back to American legends Ben Hogan and Bobby Jones. Like most elite private country clubs in America, it must be owned by the membership and operate as a non-profit, right? Nope. In 1988 a Tokyo based real estate firm by the name of Marukin Shoji Ltd. purchased Riviera for $108M. The club (which also includes a tennis club) covers a total of 106 acres in one the most expensive zip codes in the world. In 2019 dollars, the purchase would equate to roughly $230M. Based on my expert analysis, the current cost/acre in Pacific Palisades is a mind-boggling $1.84M/acre. This means the empty property alone is worth about $295,000,000. You'd be hard pressed to find many costlier plots of land holding golf courses anywhere in the world.
You Can Play at Riviera
It's true. You can play golf at Riviera but it won't be easy and it certainly won't be cheap. There are a few ways that you can find your way onto Riv.
Know a Member ($350): Like any private club, the best way to gain access is to get an invite from a member. The good news is there are a LOT of Riv members cruising around West LA. In fact, there are roughly 1,500 of them which is a huge number when you consider places of similar acclaim like Oakmont (550) and Cypress Point (250) have far less. Green fees will run a guest $350, not including caddy fee and tip. Sign me up, I'm accepting open invites…
Buy a Charity Sponsorship ($2,250): Your next option is to participate in a charity outing held at Riviera. Big Brothers Big Sisters of LA has held an annual event there in the past which is open to anyone who has the coin. For $4,500 you will get 1 twosome, a caddy, and two seats at the reception gala.
Play in the Genesis Open Pro-Am ($A LOT): Many people don't know that you can buy yourself a spot in almost every PGA tournament pro-am. If you dig around the tournament websites you'll find information on sponsorship and pro-am participation. The Genesis doesn't list the specific cost to play on Wednesday alongside a tour pro but safe to say it will carry a big sticker price. I'd guess one spot would cost around $5-6K.
Become a Member ($300,000): The only surefire way to guarantee yourself a tee time at Riv is to become a member. It's not nearly as exclusive or difficult to join as the rival Los Angeles Country Club, but it will still run you $300K for initiation.
You Can Stay at Riviera
The specifics behind how you can do this are unclear but within the famous clubhouse on the hill, there are guest rooms which you can stay in overnight. Many of the overnight rooms have nameplates on the door to signify the regular rooms of famous former members/guests including Walt Disney, Dean Martin and Bobby Jones. The rooms (and interior of the clubhouse in general) aren't going to wow anybody. But you won't mind once you open the windows to your room…
[Above Photos Via: Now on The Tee]
"Towels Soaked with Perspiration" are Strictly PROHIBITED
Riviera has a very standard and strict dress code which you will find at any prestigious club. No denim, no sweatpants, no t-shirts, etc. But they don't stop there… under absolutely no circumstances may there be any towels soaked with perspiration. This is a place of leisure.
Many articles have been written about Tiger and his lackluster history at Riviera. To my knowledge, NONE of them have hypothesized that the real reason for his 0 wins in 11 starts is connected to this perspiration policy. How is the guy supposed to chip with these sorts of things in the back of his mind?
Did OTC just answer all the questions surrounding Tiger and Riviera?? Makes you wonder…