#BACK – Rory, Tiger, Phil and… Bubba
We can no longer call Bubba's win at Riviera a fluke. Despite arguably the least competitive final round match we've ever seen, he just collected his second victory in the 2018 season in only 7 starts. While there are likely more factors involved beyond switching from his ridiculous Volvik ball back to Titleist, it does make you wonder how bad that ball truly was. I don't like Bubba and there's nothing that will make me change my mind. However, I'd be lying if I said that having him in contention doesn't bring more entertainment value than guys like Brian Harman and Adam Hadwin (who are human ambien). Bubba is at least a top 5 favorite at Augusta, and that scares me.
Fake News
The best moment of the week had nothing to do with what happened on the golf course. Golf's super villain, Ian Poulter, got a serious dose of #FakeNews on Saturday morning. A variety of sources let Poulter know he had earned enough OWGR points to qualify for the Masters. Unfortunately for Ian, he didn't actually earned enough points to qualify for the Masters. They let him know about the error 10 minutes prior to his match against Kevin Kisner. Poulter proceeded to get his doors blown off 8&6.
Just to let you know.. I am not in the Masters, I was told after this mornings round that I was in the Masters by Golf Channel, The Media, @EuropeanTour, 10 minutes before I tee'd off this afternoon I was told sorry points weren't correct your not in yet. #DisappointingMistake

— Ian Poulter (@IanJamesPoulter) March 24, 2018
The story doesn't end there though… it gets better. Last year Poulter thought it would be hilarious to play a prank on his (European) fans by letting them know he got a late invite to the Masters. He sent out a barrage of tweets about packing his bags, loading the jet and flying to Georgia.
Better start packing a case.. just received a late invitation for @TheMasters. Better late than never. #Result #Buzzing #Major's

— Ian Poulter (@IanJamesPoulter) April 1, 2017
Clubs packed let's do this @NetJets Augusta bound… ??⛳️ pic.twitter.com/HaQphBshmx

— Ian Poulter (@IanJamesPoulter) April 1, 2017
BUT it also happened to be April Fool's Day and it was a joke. Hilarious. You know what they say about karma…
Jokes on you Ian. You weren't invited last year and you aren't invited this year (as of now).
Dufner Measurement
One intricacy of match play is determining when to give your opponents a putt within gimme range. Typical courtesy in amateur golf is to be more generous early in the round and slowly tighten the screws as the match progresses (depending on the score).
On the 10th hole of a second round match Jason Day did not give Jason Dufner the OK to pick up his 3-4 foot putt. Duff Daddy sank the putt then dropped his putter down as a measuring stick to silently say "Are you f'ing kidding me??" to Day. SkratchTV (owned by PGA) deleted their tweet like homers, so this is the best version you'll get.
Dufner covered his tracks afterwards with the least believable excuse since CBS Football's James Brown claimed his twitter was hacked when he tweeted out a link to "Sexy little brunette b—— s——— and f—— her personal trainer's big —!" Good try Jason.
Putt was 4 plus feet, fine with putting those.. was having a discussion with my caddy how far I hit the first putt past… used the club to measure it

— Jason Dufner (@JasonDufner) March 22, 2018
Wedge Putters
After walking off the 6th hole in his match against Justin Thomas, Luke List slammed his putter on the ground in frustration. Unfortunately for Luke, this slightly bent his putter making it ineligible for further use in competition. Using his next best option, List had to putt with his wedge for the rest of the round. At that point, List was down 2 holes and most people thought the rest of his round was doomed. While he did end up losing 2&1, he actually played better with his sand wedge than his putter…
From 3-down to 1-down, all with a sand wedge as his putter.

Luke List has made a match of it against FedExCup No. 1 Justin Thomas. Two holes left. pic.twitter.com/d8H1RgrRVH

— PGA TOUR (@PGATOUR) March 21, 2018
Bubba "CheapOair.Com" Watson
Bubba was so confident that he wouldn't make it into the semi-final rounds on Sunday that he booked an international family vacation with flights leaving on Sunday from Florida. When asked why he booked flights while the tournament was still happening he said this…
"Flights were cheaper that day"
Over the course of his career, Bubba has made $38M in tournament earnings and an unknown amount in sponsorship. If his excuse is true, it's one of the most preposterous explanations ever heard in a golf presser.
Reed v. Spieth
Patrick Reed is the American version of Ian Poulter. A certified villain who excels in match play formats. Reed got into a nasty spat last week with a rules official where he snarked, "I guess my name needs to be Jordan Spieth [in order to get a favorable drop]."  As luck would have it, Reed and Spieth got matched against each other for a Friday showdown to advance into the next round. It should be noted Reed and Spieth are friends (And Ryder Cup partners). Nevertheless, when asked about Spieth's biggest match play strength Reed quipped, "I don't know, my back still hurts from the last Ryder Cup."
Rory McIlroy chimed in when asked about what he wanted to see from their match. In referencing the Reed / Rules Official / "Do I have to be Spieth" comment, Rory said the following…
Dustin Johnson…
The biggest shock of the week came from overwhelming tournament favorite Dustin Johnson failing to make it out of the 1st round. Not only did he get sent packing by Thursday afternoon, he didn't win a single match (0-3). Everyone has bad weeks but nobody saw the defending champion and world #1 getting run out of Austin. My theory is he wanted to go back to Jupiter and get out on the boat with Paulina before Masters prep heats up. Good on ya' DJ.
"You're Welcome" – Grandstand
Bagdad Gerry hits the most entertaining shots the PGA has and likely will ever see. He also posts a lot of trick shots on his social media pages and never forgets to say "you're welcome" at the conclusion, so we can all be reminded of his obnoxiousness. Bubba tried to hit a flop shot over the grandstands early in the week (during a match) and the grandstand was not having it. The ball gets promptly rejected and ends up even further behind his original position.
https://www.instagram.com/p/BguQrTIh1LX/
JT the Miracle Worker
Everyone knows the guy that refuses, under any circumstance, to easily give you a hole during match play. You're on the green in 2 and he's in the woods looking at a bogey or worse. Yet somehow, someway, he always pulls something out of his ass to win or tie the hole.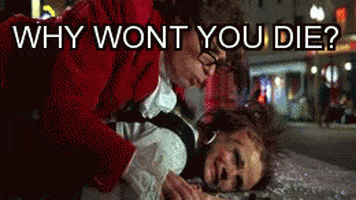 Justin Thomas became that guy to Luke List on Wednesday. JT pulled off a miracle shot from heavy brush with inconceivable spin to make par. List, likely demoralized from JT's thievery missed his birdie putt to win the hole and settled with a halve.
But … wait … what?

No, seriously. How?#QuickHits pic.twitter.com/HwbcKdJQmk

— PGA TOUR (@PGATOUR) March 21, 2018
Just Tappp It In, Tap-Tap-Taparoo
To say Jordan Spieth is struggling with the putter is an understatement. Over the off-season Jordan and his coach, Cameron McCormick, made some adjustments to his putting stroke. I don't know what they did but they need to find the Undo Changes button and hit it as quickly as possible. Spieth has been solid from outside 10ft but is missing an incredible amount of putts from 4-9ft. He's gone from the 2nd best putter on tour in 2016 to his 2018 ranking of 169th. When asked if he can get it together by the Masters he said…
"I'm not sure. I'm not sure right now."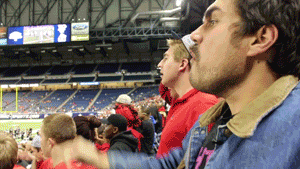 WGC Match Play Format
Match play events are a nice change in tempo to the standard stroke play format. With that being said, the format is not without problems. The biggest issue is that the marque players often get eliminated prior to weekend matches. The WGC recently switched from sudden death elimination to a round robin format which guarantees every player has matches until at least Friday. The problem with this format is the elimination of some of the drama that comes with single elimination matches. Furthermore, the format didn't even work to keep the top players in the event this year. The Fried Egg layed out some potential alternate formats which you can read here.
This will be the 1st time under the new pool play format that only 1 top-12 seeded player will make the quarterfinals of @DellMatchPlay. Last time it happened was in 2013.

— Justin Ray (@JustinRayGC) March 24, 2018